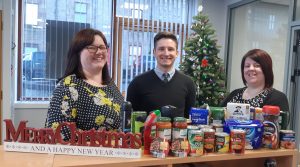 Shetland Foodbank has seen a dramatic increase in users compared to 2018 and children are amongst those most affected. Foodbank co-ordinator David Grieve commented 'we've seen a 58 per cent rise in food parcels, but more alarmingly a 143 per cent rise in the number of children being supported.'
This increase has brought the need for more volunteers and donations, to ensure there is sufficient supplies to support those most in need. "481 food parcels supported 170 different individuals or families which indicates that, on average, each client has received help on three different occasions during this six-month period."
In the most recent fundraising efforts 318 crates of food were donated, weighing around 3,802 kg and consisting of food and toiletries, which will keep the shelves at Shetland foodbank stocked through the winter months.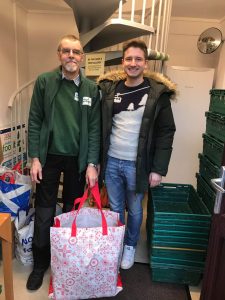 Our Shetland branch chose to spend their 24th day of advent building a donation for the Shetland Foodbank, to continue supporting them in their amazing efforts to keep the Shetland population warm and fed. 
As Grieve states:
"Shetland is a very generous community and our foodbank is extremely well supported with both food and financial donations coming from all corners of our islands.  It is this generous support that allows those in need in our islands to find some basic support to help them through difficult times."
Read more about it here.