Our chosen charities across Yorkshire and beyond have been spreading their Christmas cheer thanks to the £100,000 raised through our Centenary year.  Your generous donations have helped The British Heart Foundation, Candlelighters, Mind in Bradford, Sedbergh Community Foundation and more to continue to provide expert care and support throughout the festive season.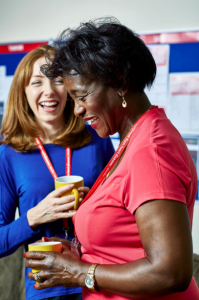 The money raised will enable The British Heart Foundation to continue to invest in its lifesaving research, enabling it to find new and better ways to diagnose, treat, prevent and cure heart and circulatory diseases.
Sue Green, Fundraising Manager at The British Heart Foundation, said: "Thanks to the generosity of the public and our corporate partners such as TL Dallas, the BHF funds ground-breaking research that will get us closer than ever to a world free from the fear of heart and circulatory diseases."
Candlelighters will use the funds raised by TL Dallas to continue their work providing financial, emotional and practical support to children and families affected by childhood cancer across Yorkshire, as well as hosting festive activities for these groups over the Christmas period.
Natalie Kisby, Head of Family Support at Candlelighters, said: "Everyone is so grateful for the incredible support shown by TL Dallas, helping us to make our work possible. Thanks to the donations of our generous supporters, Candlelighters can now host many Christmassy activities at our support centre, including a festive afternoon tea for our grandparents' group."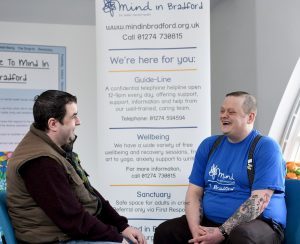 For Mind in Bradford, TL Dallas' donations will ensure the continuation of its wellbeing sessions, offering a safe environment for clients to find practical ways to manage their mental health, as well reducing social isolation and allowing attendees to benefit from peer support.
Aanika Dhillon, Fundraising & Development Manager at Mind in Bradford said: "The generous donations we have received from our partnership with TLDallas have helped us to make sure we have a team of trained practitioners to lead these programmes, offering expert, experienced and compassionate support to people who are learning to manage their mental health struggles and find wellbeing."
The money raised for Sedbergh Community Centre in Bradford will be used to enable the centre to continue delivering services to the local community. Thanks to TL Dallas' generosity, the centre has introduced additional activities to help reduce social isolation among the older demographic, in particular by offering a new weekly gentle exercise session in partnership with Sportsworks Yorkshire. These young at heart sessions have already seen a 20% increase in attendance.
Michael Buck, chairman of Sedbergh Community Centre, said "TL Dallas are a well respected local company who make a determined effort to help and support local charities. The kind donation they have already made to Sedbergh Youth & Community Centre has enabled us to continue helping local residents of all ages."
Polly Staveley, Managing Director of TL Dallas said: "What better way to celebrate our centenary year than by raising over £100,000 for charity. The chosen charities were handpicked by our staff, due to the invaluable work that they do both nationally and within our local community. We look forward to continuing our fundraising efforts into the New Year and beyond."