We were very pleased to host our friends from UNA, the independent broker alliance last week, for their 21st annual conference. More than 175 people attended the event, which was held at Oulton Hall hotel in Leeds.
This year's conference theme was "back to the future", with a focus on looking forward to the future of the insurance industry, while making sure we do not forget what we can learn from the past. The conference covered a wide range of topics within this theme, including education, professionalism, codes of conduct, diversity and inclusion.
Polly Staveley, Managing Director at TL Dallas, gave a Yorkshire welcome, thanking everybody for attending and delivering a speech that both celebrated TL Dallas' 100 year history and looked forward to the future of the insurance industry, and the interesting talks they had lined up for the day.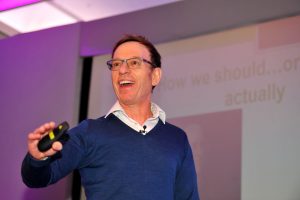 The keynote speaker was behavioural economist Mark Pittaccio, whose speech centred on building better relationships in business. His explanation of how engaging clients with a more emotional relationship can ensure a healthier business rationale was really insightful, and definitely gave us food for thought. The post-speech discussion heralded some interesting questions, such as how can we ensure that our professional interactions engage both the rational and the emotional sides of the brain?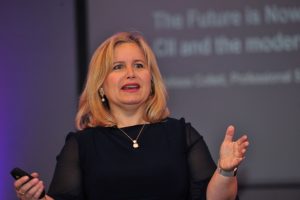 Melissa Collett, Professional Standards Director of the Chartered Insurance Institute (CII), spoke in the afternoon. Her speech was focused on the future of the insurance sector, including the various ways in which the CII has modernised in recent years. Her point on the importance of equality and diversity is certainly relevant across all sectors, but had particular resonance for us in the insurance sector, considering the gender pay gap which still exists within some parts of our industry.
The evening entertainment included a dinner with a roaring twenties theme, where guests were invited to channel their inner Peaky Blinder, enjoying contemporary music performed by Leeds-based swing band, The Big Easy. A charity raffle was held, with prizes including a signed picture of the England 1966 World Cup winning squad, kindly donated by Allianz.
Over £3,700 was raised, with all of the funds going to support Mind in Bradford, one of TL Dallas' chosen charities for its centenary fundraising project.
Polly Staveley commented: "We were absolutely delighted to host our UNA friends in Yorkshire for the 21st annual conference, in our centenary year. A productive day and night were had by all and UNA very kindly agreed for monies raised on the night to be donated to the TL Dallas charity fundraiser.
Polly added: "Thank you UNA and here's to the next year when we will be celebrating Tysers' 200th anniversary!"