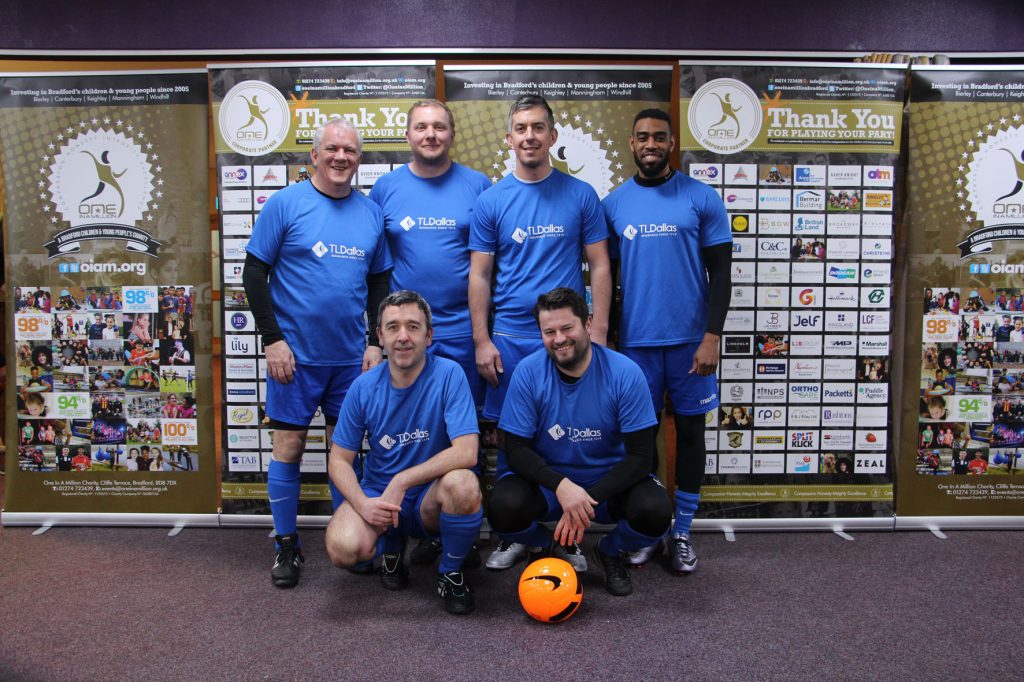 Our TL Dallas employees took part in One In A Million's 8th charity five-a-side football tournament this week, hosted at 5aLive, Bradford. 
The day saw an amazing line up of local talent from Arena Group, AWB Charlesworth Solicitors, Bermar Building, BHP LLP, Blacks Solicitors, BorgWarner, Elite Group, The Broadway Bradford, JayBee Supplies, LCF Law, Naylor Wintersgill, NPS Engineering Group, Schofield Sweeney and University of Bradford,
It was a great day of fun had while raising funds for the inspiring work local charity One In  A Million do everyday to tackle social mobility and opportunity of education. 
TL Dallas team consisted of Mark Adams, Matt Smith (Captain), Mike Martin, Marcus Kelly, Flloyd DeSousa and Jadey Ibrahim
"One In A Million is a charity that works with children and young people, through sports, the arts and enterprise. Using formal and informal education to break cycles of deprivation over their young lives, valuing and celebrating their uniqueness, letting them know they are 'one in a million". – Co-founder, Chief Executive, Wayne Jacobs.
Sadly we didn't make the finals, though we were chuffed with our result, especially our creditable draw against the Bradford City Celebrity team which included ex Bradford City players; Wayne Jacobs, Dean Windass, Andy Gray, Mark Bower and Danny Forrest.
Thanks One In A Million for having us, hope to see you next year.