TL Dallas' specialist Buckingham House team has worked in the demolition and dismantling industry since 1991.
Recognised by the National Federation of Demolition Contractors as industry service providers, our in-house experts offer prompt, straightforward advice thanks to a wealth of experience within this sector.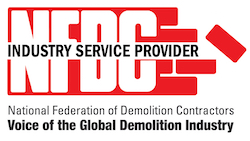 A member of our experienced team will be more than happy to discuss your individual requirements, please get in touch today to find out more.