My career in Corporate Risk and Insurance for the last 35 years has been a privilege. We look after a wide network of corporate clients, including owner-managed, family and VC-backed companies. Our role as insurance and risk advisers gives us a unique insight into businesses, how they work and how they manage their risks. We can get under the skin of businesses even more than other advisers, through seeing what goes on, as well as the current and future risks facing the client.
My CA qualification has given me a different perspective on discussing a client's risks and their insurance requirements. It has helped to get on the client's wavelength (particularly with the CEO or FD) in how they consider their business's major risk exposures and how to protect them.
Insurance And Risk Due Diligence Services
TL Dallas has offered this specialist service for a number of years and it is an area that has seen continued growth. Providing this service allows us to work with Venture Capitalists, Clients, Private Investors, Non-execs and Lead Advisor firms.
In essence, we deliver an objective review of a company's:
Key risk exposures facing the business (both insured and uninsured), through interviews with senior management, site visits and research
Assess the adequacy of insurance values and limits (fixed assets, current assets, products, liabilities, future profits, people)
Scope of insurance policy cover, conditions and exclusions – is it reasonable?, practical?,
workable?, suitable for the business?
Historic and current claims – what does that tell us about the business?
Health and Safety practices/procedures – what does this tell us about the business, its
priorities and culture?
Insurance required for a specific deal (e.g.warranties and indemnities for purchasers and vendors)
We seek to deliver this work in two stages:
An initial Key Points Summary within 2-3 days of main site visit and review
Main Report and Recommendations within 7-10 days of receiving requested data, following site visits and meetings with management
Above all, we seek to deliver a clear and concise report in plain terms, with recommended actions and costings for all interested parties.
Contact Bernard Dunn – Bernard.Dunn@tldallas.com or call 0141 204 0300.
Recent examples of our work include: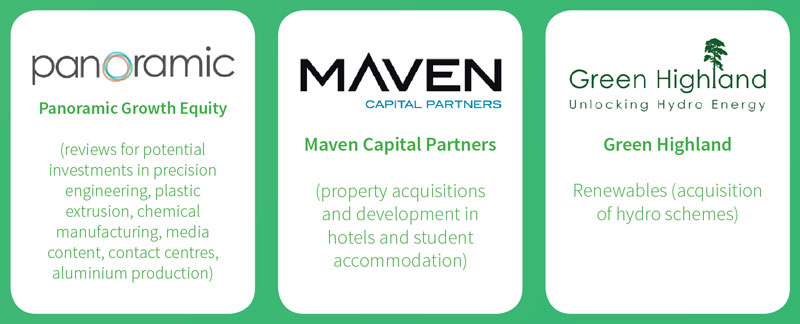 TL Dallas' Due Diligence Team
Not only do TL Dallas approach Due Diligence services from an insurance perspective but they also take a holistic Risk Management approach with the client. Working closely alongside Bernard Dunn in the Due Diligence Team are Doug Lapsley and Gary Foggo.
Douglas Lapsley, BA (Hons) Risk Management, ACII
Doug has a sound blend of practical risk management and insurance service. He also has experience working with the Commonwealth Games 2014 Glasgow team in the risk management and mapping team.
Gary Foggo, CMIOSH, Health & Safety Consultant
Gary has over 15 years experience in the industry as Health & Safety Manager and in H&S Consulting.