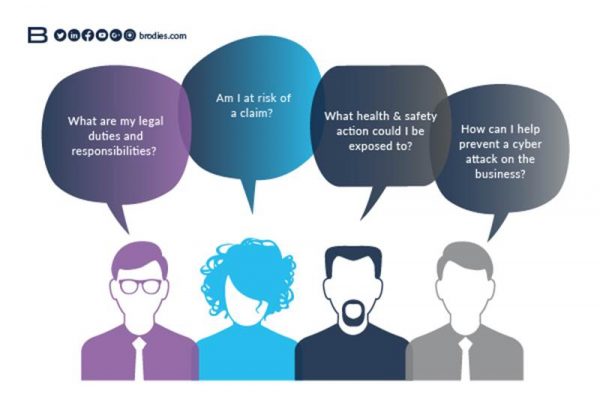 What Keeps Directors Awake at Night?
TL Dallas has partnered up with Brodies to host a breakfast seminar in Edinburgh to examine and discuss the roles, responsibilities and potential liabilities which face directors and senior staff in today's ever-changing business environment.
We will be covering the following topics:
Directors & Officers – responsibilities and liabilities
Companies Act 
Corporate Homicide & Manslaughter
Health & Safety prosecutions
Cyber threats
Date:    Thursday 26th April 2018
Time:   08:15 – 08:45 – Registration & breakfast refreshments
08:45 – 10:00 – Seminar
Place:  Waldorf Astoria (Caledonian), Princes Street, Edinburgh
To book your place, please visit Brodies' website by clicking here.
Back to News